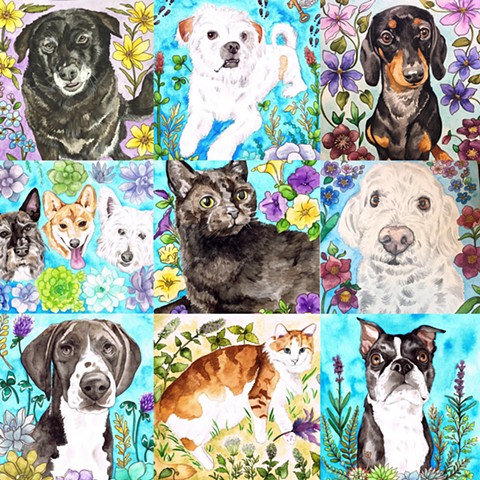 Welcome! I am a freelance artist and pet portrait artist. I love to create nature themed artwork and use wood pieces as my canvas. Most of my work takes on a whimsical playfulness accompanied by detailed decoration and flowing lines.
For pet portrait & animal commissions, click the link "Commission a pet portrait" OR purchase through my Etsy shop.
Next show: Holiday Swing, Kansas City, MO at the Union Station. December 1st & 2nd: 10am - 6pm
Thank you for taking a peek at my work!