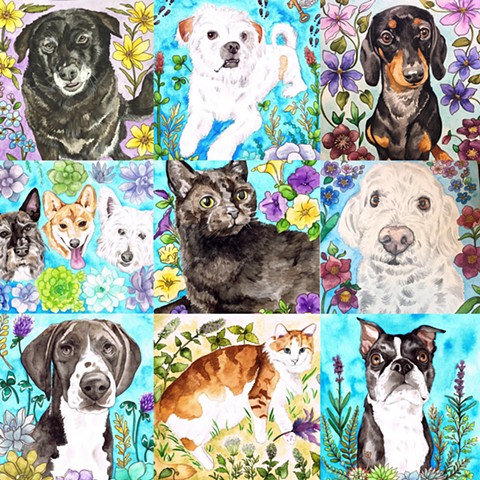 Welcome! I am a freelance artist and pet portrait artist. I love to create nature themed artwork and use wood pieces as my canvas. Most of my work takes on a whimsical playfulness accompanied by detailed decoration and flowing lines.
For pet portrait & animal commissions, click the link "Commission a pet portrait" OR purchase through my Etsy shop.
UPCOMING SHOWS:
ArtsFest on Historic Walnut (Springfield, MO) - Sat & Sun, May 4th & 5th 10am - 5pm
The Little Craft Show (Springdale, AR) - Saturday, May 11th 10am - 4pm
Thank you for taking a peek at my work!